>
About Durabrite
DuraBrite began with a vision to solve the toughest lighting problems in the market by coming up with unique and original engineered solutions.
Unlike other lighting companies, DuraBrite is comprised of seasoned technical experts who spent decades designing mission critical power electronics for fighter jets, submarines, commercial airliners, and even satellites.
We specialize in thermal engineering, electronics and electrical engineering, materials science and mechanical engineering, so we have no design boundaries. We never copy any solution out there and our goal is to come up with a properly engineered solution that's right for each specific application.
DuraBrite designs and manufactures products with a supreme balance of brightness, color rendition accuracy, beam uniformity, spread angle, temperature control, weight, and feel. Each luminaire is designed to give you maximum safety, visibility, reliability, confidence, and ROI for a long term enjoyable ownership.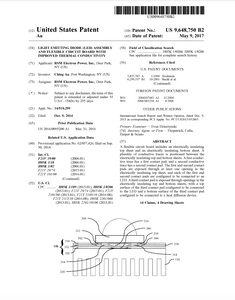 Superior Engineering
DuraBrite lights are famous for their high optical power with minimal current draw thanks to the patented thermal management technology invented by our Founder and CEO, who earned his Doctorate from MIT.

The low power consumption is further supported by control circuitries that are designed and built in house to work seamlessly with the optical circuits.
Each design, from concept to production, goes through hundreds of hours of testing, validation, and qualification prior to release, following the same new product introduction (NPI) flow as other high-reliability military products.
Hand Built in New York
Each Durabrite luminaire is passionately hand built by expertly trained technicians who have gone through a 500 hour training program before they are certified to be able to operate independently. Each technician takes pride in building the best lights in its class.
Production facility is ISO9001 certified and each and every light is put through 100% functional test as well as a burn in test prior to boxing, to guarantee they all perform reliably as designed and intended.